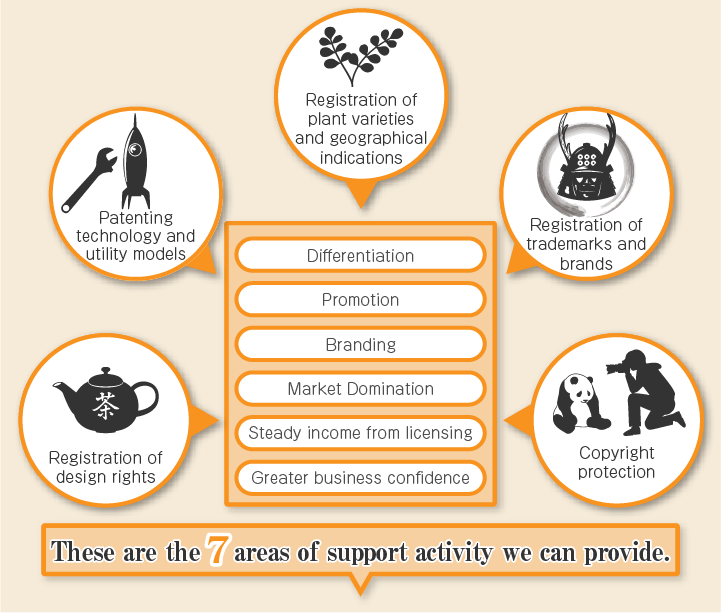 1.
Our primary strength lies in the ability to obtain intellectual property rights protection for clients while collaborating with them to achieve and maintain a significant market niche and distinguish themselves from the competition.
2.
We strive to protect clients' brands and technologies by devising strategies to prevent unfair competition or imitation thereof from other entities.
3.
In respect of IP rights infringement, we provide pre-litigation services i.e. giving advice on preventive remedies, negotiating with third parties regarding possible licensing arrangements, etc., as well as post-litigation support related to legal services.
4.
We conduct intellectual property licensing negotiations on behalf of clients and formulate applicable contractual terms and conditions.
5.
We provide support germane to the protection and branding of agricultural products as well.
6.
We act as intermediary for public research institutions, universities and such other educational organizations to introduce their new and improved technologies.
7.
We create and implement advertising and marketing strategies for clients as may be permitted by law.