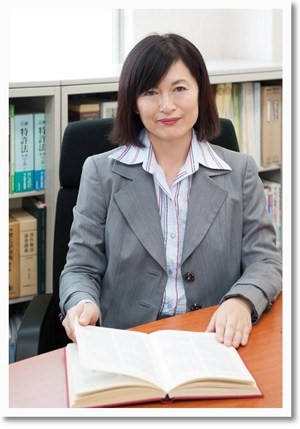 Tokuko Suzuki
Patent & Trademark Attorney
Bachelor of Economics, Hitotsubashi University
Tokuko Suzuki initially worked for Walt Disney Japan (WDJ) for five years where she obtained considerable experience in merchandise licensing and branding. In 2002, she joined Wenping & Company, a private firm dedicated to servicing the IP rights protection requirements of Japanese companies globally, and where her WDJ involvement in merchandise licensing proved highly useful in providing consultancy advice and support in overseas trademark registration and trademark portfolio management for Japanese client firms.
Tokuko Suzuki established Branche International Intellectual Property Law Firm in March 2015 with Takayuki Takamatsu.
【Achievements】
2018
Tokuko Suzuki was invited to lecture at the Yamanashi Gakuin University on the theme "Fundamentals on Copyrights in the Digital Age".
Tokuko Suzuki participated in the exchange of opinions on block chain technology and copyright management with the Intellectual Property Office of the Republic of China (Taiwan).
2017
Tokuko Suzuki regularly writes a column on "Aspects of Intellectual Property Beneficial to Regional Revitalization" published in the Monthly Soumu Online.
She has also delivered a lecture on intellectual property law fundamentals and application before the Ichikawa Lions Club.
2016
In 2016, Ms. Suzuki delivered a lecture on "The Utilization of Intellectual Property in the business of licensing" at Yamanashi Gakuin University.
In the same year, at a seminar sponsored by Johokiko Co., Ltd., Ms. Suzuki lectured on "The System of Protecting Geographical Indications for first-time learners". She was also invited as a speaker in the seminar financed by the same company on "Basic Knowledge Required for Negotiating and Operating Contracts Relating to Know-how and Licenses."
In addition, Ms. Suzuki also achieved the distinction of being the first patent attorney in Japan to successfully register a geographical indication before the Ministry of Agriculture, Forestry and Fisheries. "IYO Raw Silk" of Ehime prefecture was extensively featured on television and in newspaper articles as the first registration of a geographical indication of a non-edible, agricultural, forestry and fishery product.
Further, Ms. Suzuki participated as a lecturer in the seminar sponsored by The Tokyo Chamber of Commerce and Industry on "Branding vis-a-vis Intellectual Property Rights".
It was in 2016 when Ms. Suzuki began writing a column on "Aspects of Intellectual Property Beneficial to Regional Revitalization for the Monthly Soumu Online, focusing on geographical indications in her first to fourth columns.
2015
In 2015, Ms. Suzuki shared her knowledge on intellectual property law and practice in the regional development practice seminar held under the auspices of Ehime Prefecture.
In the same year, Ms. Suzuki was interviewed by Osaka Mainichi Broadcasting Corporation for her knowledge and insights on copyright law in the television program entitled "Chichin-Pui Pui".
2014In 2014, Ms. Suzuki took part as a lecturer in "A Must-See for Designers: Pointers in Contract Price Negotiation", a seminar on copyright protection held in Kanda, Tokyo, and in another gathering, a project commissioned by The Ministry of Agriculture, Forestry and Fisheries.
2013Ms. Suzuki was one of the lecturers at the COOL JAPAN YAMANASHI forum on "Using Comic Characters in Business" held in Yamanashi Prefecture in 2013.
2006In 2006, Tokuko Suzuki delivered an inspirational talk to students of Kibi International University regarding her path to a career in intellectual property law.
【Publications】
2016(1) "Regulation of Advertisements and Rights Infringement-related Issues in the Tokyo Olympic Games", No. 1629 published by Netpress (Sumitomo Mitsui Banking Corporation, SMBC Consulting Co., Ltd.)
(2) "Outline of Geographical Display Protection System to protect regional brands", published in the 2016 Japan Information Mart (Japan Intelligence Mart)
2015Article contributed to the "2015 Agriculture, Forestry and Fishery Production Area Brand Strategy" Magazine published by Gyosei Corporation
2006Article on "Publicity Rights" appeared in the Patent, Vol. 59 No.1, a magazine regularly published by the Japan Patent Attorneys Association"
2005Article on "Issues Viewed from a Practical Perspective on Commercialization of Comic Characters" vis-a-vis modern issues of design law and peripheral law, published by the Japan Institute of Invention and Innovation