For those who are considering registering a unique fruit variety, especially, orange variety, apple variety, or avocado variety in Japan. 
We are a group of professionals who provide seamless support from filing PVP application to market development after registration.
The Japanese market has distinctive characteristics. Firstly, in Japan, the world's top artistic and high-quality fruit tree varieties are bred mainly for gift-giving purposes. Secondly, its pursuit of high quality puts the market in a position that is quite distant from global trends.
In this situation, there is a chance that your original variety is accepted in the Japanese market.
If you are thinking of applying for or registering a variety in Japan, you should contact us first. We are well versed in the business of intellectual property for fruit varieties in Japan and can help you realize your idea by providing the following support.
Contents of our support
1. PVP registration
You have to export fruit seedlings to Japan since fruit seedlings are required for examination for PVP registration in Japan. Fruit seedlings, such as orange seedlings must pass the Japanese government's Plant Quarantine Inspections.
We can assist you with the importation and quarantine procedures of the fruit seedlings, which are troublesome and necessary for PVP examination.
As you may know, examination of some PVP applications filed in Japan from abroad have been delayed for years. We work closely with the Ministry of Agriculture, Forestry and Fisheries (MAFF), which manages variety registration, to ensure that the review process is as smooth as possible.
2. Market development "after" PVP registration
PVP registration is not the goal of business, but the starting line. Although the Japanese market is said to be closed, your unique fruit variety can be set apart from other Japanese fruits depending on how you sell or convey attractiveness of your variety, creating business opportunities.
We, together with our partners, will assist you in developing market for your variety.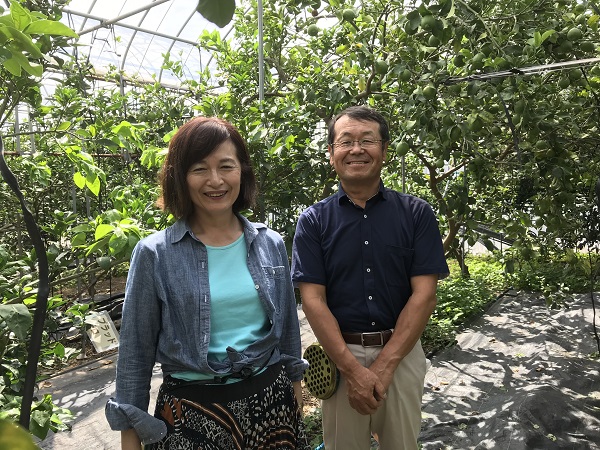 3. Support for licensed production in Japan
You may be considering exporting your fruit to Japan for sale after PVP registrations. However, international distribution of raw fruits is not easy for any country's producers from the viewpoint of Plant Quarantine Inspections.
To convey the true flavor of your fruit, it may be better to grow them in Japan. We can assist you in matching farmers and production areas, licensing agreements, and marketing.